Certified Residential & Commercial
Plumbers, Steam Fitters, Gas Fitters & Refrigeration Mechanics In Winnipeg & Surrounding Areas
It's an unfortunate reality when searching for residential and commercial heating and plumbing contractors in Winnipeg, you may come across those not qualified or certified to do the job correctly. When researching potential contractors, one of the most essential questions you can ask is "Are you certified?" While you may luck out and have no issues after hiring a non-certified individual or company, the potential costs can be enormous.
If a contractor is operating without any liability, you may be stuck footing the repair bill for not just one repair, but two!
We're Certified
Randall Plumbing & Heating Ltd. only hires qualified, top-certified individuals to serve our clients. All our employees are properly accredited. Our journeymen are all Red Seal-certified, all gas fitters are Gas B or Gas A-licensed, and all apprentices are indentured apprentices — not just helpers. We offer many certified services, including:
Refrigeration
Steam cleaning
Steam fitting
Gas fitting
When you call Randall Plumbing & Heating Ltd., you can be safe in the knowledge you will be working with a fully qualified tradesperson.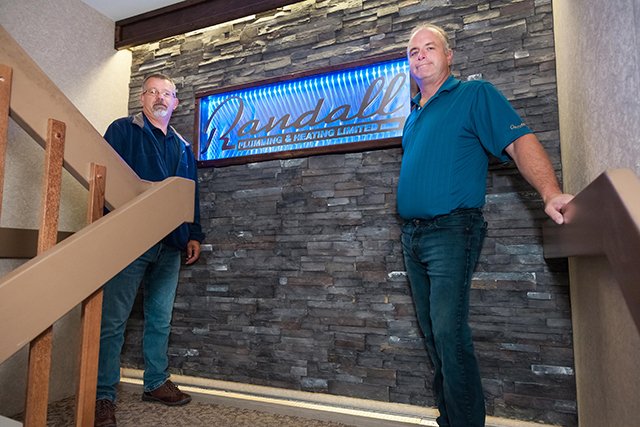 Company Certifications
We are proud to be COR™-certified and part of UA Local 254. We are also members of the following organizations:
A-Ticket Gas
Mitsubishi City, Multi, P-Series Certified
Liebert Certified
Diakin Design/Commissioning/Installation Certified
Berg Chiller Certified
Legacy Chiller Certified
Green Heck Tempered Air Service
Life Breath HRV Certified
Cleaver Brooks Boiler
Professional Affiliations